PHOTOS FROM THE LICENSING 2005 SHOW FLOOR!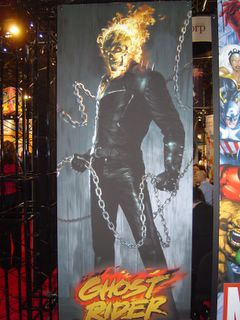 Ghost Rider - if this is what Nicolas Cage is going to look like it may be actualy quite cool. Amazing how much it stayed on with the comic book look.

USA TODAY has the big article today on the LICENSING 2005 show.