LEGO GETS MAGAZINE!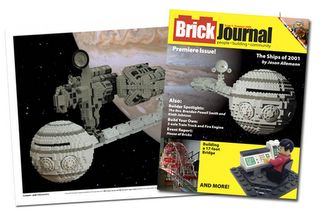 Just when you thought LEGO Sales were down the toilet here comes a magazine all about Lego called the BRICK JOURNAL.

BrickJournal will also invite the general public to meet and join the community. With a variety of articles on many of the aspects of the LEGO hobby, interviews with people who have impacted the hobby or community, building tips and instructions, and other fun things, BrickJournal will be an outreach to the public - introducing the LEGO hobby by showcasing the best the community has to offer!
You can download the 5MB magazine in PDF format at the link
above How cool would a Marvel Legends magazine be or a DC Direct magazine?