DR. DOOM CONTROLS TV COMMERCIALS!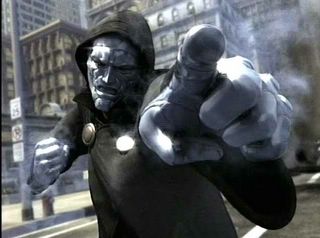 Screengrabs of the FANTASTIC FOUR Toy Biz Action Figure commercial have found their way to Comics Continuum - anybody digitize the actual TV commercial?

And don't forget the FF go head to head with Magic Johnson in another TV commercial as the hype-machine goes full blast in the next 2 months.