BANDAI BUYS NAMCO!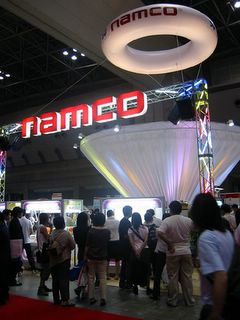 In an effort to create more synergy between toy and video game companies, BANDAI has bought NAMCO - that's right the House of Power Rangers and bought the Land of Pac Man for around US$1.7 BILLION!!!

The Tokyo-based companies will combine Sept. 29 under the name Namco Bandai Holdings Inc., which will be led by Bandai President Takeo Takasu and Namco Vice Chairman Kyushiro Takagi. Bandai also owns characters such as ``Digimon'' and ``Mobile Suit Gundam.'' Namco makes the ``Tekken'' martial arts fighting series.
Looks like some cost cutting measures are in there and as seen throughout the toy industry the move to combine video games and toys is very important on everyone's list these days and hopefully this merger will show some exciting ways to tie tech in with toys beyond seeing Power Rangers Ridge Racer games/toys.