AGENT SMITH IS NOW V FOR VENDETTA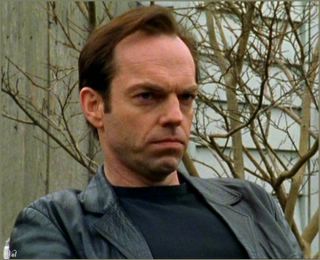 It's not often an actor with very low name recognition bails on a movie with Natalie Portman and produced by JOEL SILVER - but his loss is our gain as HUGO WEAVING is stepping in to the role of V in the upcoming V FOR VENDETTA film. They should have cast him from the beginning.

But it is curious -as this movie is to debut on NOVEMBER 4th??!!! And they are re-casting the leading man now?