SHARKBOY TRAILER IS ONLINE!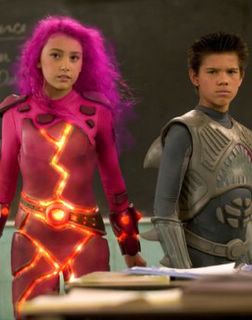 I am really looking forward to THE ADVENTURES OF SHARK BOY AND LAVA GIRL IN 3D - I don't know why...maybe because I loved Spy Kids 1 and 2 (I hope this one isnt as bad as SK3) and the idea that these are new superhero type characters for little kids to look up to and it looks quite imaginative which is what we need to see on the Big Screen. 2 things going for it: It's original so fanboys cannot nitpick every minor detail about the story and that Shark Boy origin is brilliant.

Check out the trailer here and then if you like go here and buy a set of pajamas...where are the toys though???