REEL COMICS TO FILM!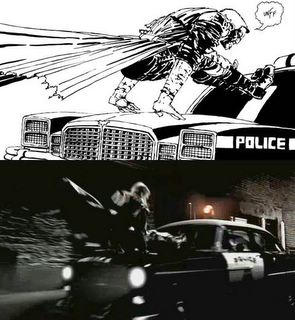 While waiting for Midnight Madness why dont you pop over to the multiplex and check out Sin City - I think everyone will, so it was good timing to have this movie and Episode 3 toys go on sale at the same time 'cause you know the same over 20-year olds who are buying action figures are the same ones who can get into the R-rated movie.

Check out these cool side-by-side comparisons of shots from the movie and the Frank Miller art - and these are just from the trailer...