BRATZ SUE BARBIE!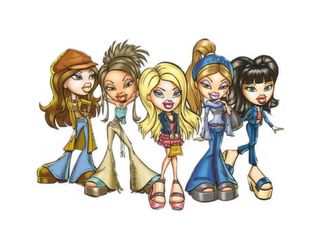 This is awesome - BRATZ - which in a way is a rip-off of Barbie - is suing MATTEL for copyright infringement!


MGA Entertainment has filed a lawsuit against Mattel, Inc., alleging duplication of its Bratz property's multi-ethnic looks, fashions and packaging.
Apparently MGA has the trademark for mult-ethnic looks! Who knew! The world of girls dolls is much more vicious than any boys action figure line.