MIYAZAKI GETS SEIZED!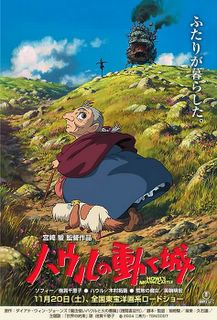 In Hong Kong they just seized 200,000 pirated DVD's of HOWL'S MOVING CASTLE and other anime like Dragonball, Gundam and all the cool new shows that aren't yet out on DVD yet - too bad they'll be back on the streets tomorrow! That's right - as you probably know the piracy business is just too big to shut down with one raid. 200,000 sounds like a lot but that is probably a week's worth of disc's...this is more of a "good faith" effort to show that the HK authorities are doing something to crack down on pirates.

Having bought them before I have to say that these DVD's are amazing - they all have English subtitles (although the grammar may not be perfect, it's good enough for US$5 a DVD) and the pictrue is super sharp. I've seen them offered on Ebay so if they are coming from HK I vouch for the quality - but can I say that you should only buy DVD's of shows that have NOT been properly licensed in English? I'd say things like NARUTO are fair game until you see the English ones at your Best Buy...but by then you may be too enthralled with the Dark Side to go back.