IRINA RETURNS IN SEASON FINALE!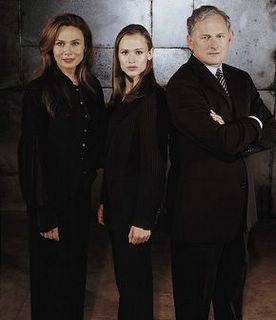 After disappearing through Season 3 and most of Seaon 4, Lena Olin is returning to ALIAS in the Season 4 series finale on May 25th. A big fan of the second season and the warped history of the Bristow family, its great to see Olin return and then hopefully for Season 5 as the current season has been quite lackluster and if its bringing in new viewers its chasing away the ones who have been faithful with it since it started.

And oh yeah, Victor Garber as Jack Bristow is the BEST television character ever created - he's like Nick Fury/Batman/James Bond rolled into one.