ALBA NUDE FOR SIN CITY?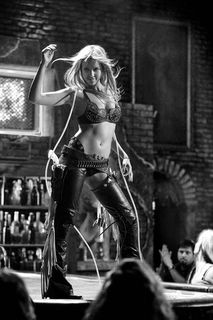 In an article in Superherohype today, Jessica Alba crushes all her male fans by saying she WOULD have gone nude in the upcoming SIN CITY movie...


Alba's character, Nancy, appears completely nude in the comic book, but Alba decided to opt out for the film. "I looked at the graphic novel and all the pictures. I then found out she was a stripper and was bottomless and topless and, nudity was an option.

We could have done it if we wanted to, it absolutely was an option.

Robert said that we could do it if we wanted to and obviously it would have been more authentic. I just felt like dancing around with a lasso and chaps was going to be sexy enough, I think being nude, for me, would have been distracting and I really couldn't be bottomless for my dad. He would disown me and freak out."